(play streaming mp3 archive if you can't access the play.fm widget)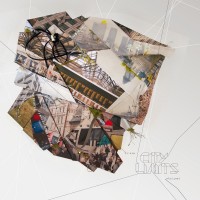 My last trinity mix was entitled Benga, Skream & Silkie – The Holy Trinity of Dubstep Heaven Mix (No Turn Unstoned #189) to celebrate my obsession with Dubstep at the time. Well, my obsession with UK music hasn't subsided, while Dubstep has transitioned to grime and UK funky. My current must-listen-to trio is Swindle, Flava D & Silkie. What do the 2 trinity mixes have in common? Silkie! He released a new album this summer, Fractals. It was 4 very LONG years (count 'em… 1, 2, 3, 4…) between this and City Limits Volume 2 but it was well worth the wait. Swindle followed up with his amazing Peace, Love & Music released on Butterz (thanks Elijah & Skilliam for continuing to release Swindle) in October. We only had to wait 2 years to get another new amazing album after Swindle's mindblowing Long Live The Jazz. Swindle's new album continues his on-fire-like-mariah streak! Flava D continues to breath new life into R&B by transforming it into grime and UK funky on bandcamp. This is turning out to be an amazing year of music. Silkie's and Swindle's albums alone speak volumes.
Swindle always brings the musical counterpoint; Swindle brings anticipation and release; and Flava D brings the smooth with her mastery of keyboard pads. These 3 artists always contribute to my happiness on a daily basis. So, I thought I'd give tribute and thanks through what else, a mix of course. I hope their music touches your spirit, puts a smile in your heart, and gets your body moving like they do for me. Please support them by purchasing their music and going out to their DJ sets whenever they come to a city near you!
Tracklisting:
Under the Sun – Swindle – Deep Medi Muzik
Belfast – Swindle – Deep Medi Musik
Good Time (Silkie's "Don't Wait Up" Remix) – Kersha Bailey – Jus Like Music Records
Last Minute Boogie – Swindle – Deep Medi Musik
Witches Brew (Silkie Remix) – Katy B – Tempa
Wonder – Silkie – Deep Medi
The Horizon – Silkie – Deep Medi
Girlfriend Story (Silkie Grime Remix) – Gemma Fox – Gemma Fox
Swarve – Flava D – Pitch Controller Records
Swank – Silkie – Anarchostar
Rain (Flava D Remix) – Flava D – Bandcamp
It's Late – Silkie – Deep Medi Musik
Mischief – Swindle – Deep Medi Musik
Niggas In Poorest – Yasiin Bey – Yasiin Bey
Spacejazz feat. Swindle – B.P.D.R. – Cyanide Recordings
String Steppa – Flava D – Bandcamp
Spark – Silkie – Deep Medi
Smash and Grab – Swindle – Brownswood Recordings
Time Delay – Silkie – Deep Medi Musik
Do The Jazz – Swindle – Deep Medi Musik
Pineapple – Swindle – Butterz
Purple Love – Silkie – Deep Medi
Unlimited – Swindle & Silkie – Butterz
Bass Junkie – Silkie – Deep Medi
Turvy – Silkie – Deep Medi
Rock Da Funk – Silkie – Deep Medi
Need To Know (feat. Toddla T & Sam Frank) – Swindle – Swindle Productions
Denver – Swindle featuring Submission – Butterz
Elevator – Swindle featuring TC – Butterz
Walters Call – Swindle – Brownswood Recordings
Mad Ting – Swindle featuring JME – All
Moments featuring Swindle – Silkie – Anarchostar
Outro – Swindle – Fabric Records
Kick It featuring The Milk – Swindle – Deep Medi Musik
Jill Scott – Flava D – Bandcamp
Control (Flava D Remix) – Doctor Jeep – Trouble & Bass Recordings
Down – Flava D – Bandcamp
Comfort Me (Amy Winehouse) – Flava D – Bandcamp
Who I Am – Flava D & Moony – Bandcamp
Escape Route – Silkie – Anarchostar
Soldier feat. Wiley (Flava D Remix) – Princess Nyah – Royletease
Believe & Achieve (Flava D Remix) – Leighanna – Back It Up Records
Techfunk – Silkie – Deep Medi
When I Fly Away featuring Joel Culpepper, Baby Sol Preditah and PSM – Swindle – Deep Medi Musik
Twinkle – Swindle & Silkie – Fabric Records
Baby (Flava D remix) – Spooky – Unknown To The Known
Daylight Savings – Silkie – Deep Medi Musik
Out of the Blue – Swindle & Stinkahbell – Swindle Productions
If Not Me, Pt. 2 (Silkie Remix) – The RAah Project – Black Marigolds Recordings
Taxi Me Get – Silkie – Deep Medi
Bird in the Sky – Silkie – Wheel & Deal Records
Entrapment – Silkie – Anarchostar
Lucky – Silkie – Deep Medi
Take Me Up – Flava D – Bandcamp
Love Will Save The Day – Flava D – Bandcamp
Home VIP – Flava D – Bandcamp
Good 4 U – Flava D – Bandcamp
Find You – Swindle featuring Nonku Phiri – Butterz
Closer feat. Miss Fire (Roska Mix) – Flava D – Roska Kicks & Snares
Closer feat. Miss Fire – Flava D – Roska Kicks & Snares
Groggy – Flava D – Formula
Exactly (Flava D Remix) – Majora – Sounds of Sumo
On My Mind (Version Three) – Flava D & Royal-T – Butterz
Stay With Me (Flava D Soulful Edit) – Sam Smith – Soundcloud
Black Bird featuring Joel Culpepper – Swindle – Butterz
Coming Back – Swindle – Soundcloud