April 20, 2013 is one of my favorite days of the year, Record Store Day! For me and Questlove;), however, EVERY DAY is Record Store Day. I'm quite sure it is obvious that music is important to me, but a huge amount of my time has been and will continue to be spent in record stores. If you are in Philly, go support AKA music in Old City. If you are in the ATL, go support Moods Music and Criminal Records. If you are in NYC, go support Other Music and Academy Records. If you are in Chicago, go support Dusty Groove. If you are in Cali, go support Amoeba Records. Did I miss any?
This year's theme is crate diggin'. Last Year's was records and record stores:
http://dj.polishedsolid.com/2012/05/02/for-record-store-day-no-turn-unstoned-193
It kind of goes without saying that I am a music addict!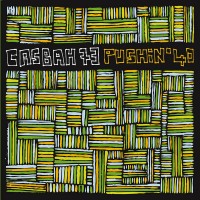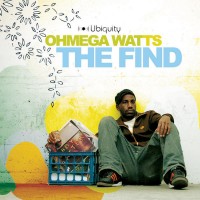 Playlist:
The Dig – People Under The Stairs – [Om Records]
Crate Diggaz (feat. Colombeyond) – Blacastan – [Brick records]
Crate Diggin – Deep Street Soul – [Freestyle Records]
Confessions of a Vinyl Addict – Empee & MaxPtah – [Empee & MaxPtah]
33.3 – Oxygen – [Slice-of-Spice]
Gone Diggin' (Fisher Price Remix) – Oxygen – [Slice-of-Spice]
Crates – Doktor Heal – [Digi Crates Records]
Crate Diggin' – Lootpack – [Stones Throw]
Dieu Reconnaitra Les Siens – DJ Cam – [Shadow Records]
Digging In The Crates – The Midnight Eez – [All City Dublin]
Loop Providers (feat. Craig G) – Mister Modo, Ugly Mac Beer – [Diess Production]
Diggin' In The Crates – Sf Perkele – [Sound Directions]
Loop Digga – Lootpack & Quasimoto – [Stones Throw]
Diggin' Skit (feat. DJ Format) – 45 Prince vs. Kista – [Unique Records]
Still Diggin' – Postmark – [Intellegenix]
Finger Cramps – Dawhud – [Devastator/Honey Tongue/LJ2 Recordings]
Diggin' (Skit) – Dawhud – [Devastator/Honey Tongue/LJ2 Recordings]
Keep It Alive jazz remix (12″ Only Jazz Remix) – Kero One – [Plug Label]
Keep It Alive! – Kero One – [Plug Label]
Keep it Alive! (Instrumental) – Kero One – [Plug Label]
Diggin' In The Crates – Showbiz & AG – [D.I.T.C. Records]
Never Stop Diggin Theme – Nextman – [Soulman]
Feel The Vibe – Diamond & The Psychotic Neurotics – [Island Def Jam]
Neva Stop Diggin feat. Paul Nice – Phill Most Chill – [Diggers With Gratitude]
The Find (feat. Stro the 89th Key) – Ohmega Watts – The Find – [Ubiquity Records]
Diggin In the Crates (feat. F Stokes) – Mister Modo, Ugly Mac Beer – [Diess Production]
Diggin In the Crates (Instrumental) – Mister Modo, Ugly Mac Beer – [Diess Production]
Diggin In The Crates – Breakbeat Kings – [Noble House Records]
Diggin' in Crates – J.Maus/SemiOverweight – [Semi-Overweight Productions LLC]
Loop Digga – Bosque – [Big Bada Boom Records]
Crate Digger – Headfridge – [T-Bones Records]
Concerto for Turntables and Orchestra (Crate Diggin' Remix) – DJ Yoda – [Nonclassical]
Diggin' In The Crate – Bums – [Priority Records]
Crate Love (By Your Side) Feat. Ray Robinson and Divine Brown – Slakah the Beatchild – [BBE Music]
Crate Diggin' – Fantastikclick & Sport G – [Darker Than Wax]
Vinyl Junkies – Fatter Faction – [Deadsilence]
Diggin (Fergus Remix) – Punt Rd Hustle – [Sunburnt Music]
In The Crates (Supertape Remix) – Fabe – [MiniFlex Records]
Diggin In Brownswood – DJ Rels – [Stones Throw]
Vinyl Junkie (feat. Mariella Gonzalez) – Casbah 73 – [Hitop Records]
Crate Diggin – Zoka Matic – [Gastspiel]
You Ain't Got This Shit In Yo Crate – Si Begg – [Howlin Records]
Subcrate – D Minds – [Critical Presents : Modulations]
Crate Logic – Paradox – [Samurai Red Seal]
Ever Since I was A Kid (part 1) – Fink – [Ninja Tune]
It Seemed I Collected Something (part 2) – Fink – [Ninja Tune]