(play streaming mp3 archive if you can't access the play.fm widget)
To celebrate her just released memoir, I'll Never Write My Memoirs
, and her fabulous performance at AfroPunk Brooklyn in August, I've created a mix of Grace Jones Originals, Samples, Remixes & Covers.
Grace Jones' discography is pretty darn exceptional, particularly during the Compass Point years when Sly and Robbie were producing her. Also, Slave To The Rhythm is a particular seminal record for me, introducing me to a certain clean method of music (I was so used to Prince's "dirty" production) and experimental production (courtesy of Trevor Jones). So, this album was a gateway drug for me, opening the doors to my lifelong love of electronic music (that clean and cold was ok vs warm and analog).
Grace Jones is truly an original so it's really hard to put anyone next to her. However, Ms. Shirley Bassey does her justice in her cover of Slave To The Rhythm, and ironically Grace Jones returns the favor by doing her best Shirley Bassey impression on Storm from music inspired by the film, The Avengers starring Ralph Fiennes and Uma Thurman (No, not the marvel one).
I hope you enjoy this mix as much as I had a blast listening to the songs to put this one together. It's taken me several years to do this one because instead of working things out for the mix I'd end up immersed in listening to the songs and defeated towards moving forward with a mix.
Grace Jones, we ♥ love you! Keep rockin'!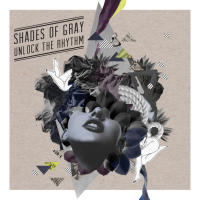 Tracklisting:
Slave To The Rhythm – Grace Jones – [Manhattan Sounds]
Libertango – The Swingle Singers – [world village]
Demolition Man (Long Version) – Grace Jones – [The Island Def Jam Music Group]
Love Is The Drug – Grace Jones – [Island Records]
Love You To Life (Mala / Digital Mystikz remix) – Grace Jones – [Wall of Sound]
Well Well Well – Grace Jones – [Wall of Sound]
She's Lost Control (Long Version) –
Grace Jones – [The Island Def Jam Music Group]
I've Seen That Face Before (Libertango) – Grace Jones – [Island Records]
Private Life – Grace Jones, Sly 'N' Robbie – [Riddimworks Productions]
Private Life (Dub Version) – Grace Jones – [The Island Def Jam Music Group]
Walking In The Rain – Grace Jones – [Island Records]
I Need A Man – Grace Jones – [Island Records]
Hurricane Dub – Grace Jones – [Wall of Sound]
Hurricane (Lh2 Project House Mix) – Grace Jones – [soundcloud]
Slave – Magnum 38 – [Tigerbass]
On Your Knees – Grace Jones – [Island Records]
Slave to the Rhythm – Shades of Gray – [Beef Records]
Grace Jones Slave in the key of MÅŒR – MOR – [soundcloud]
Pull Up To The Bumper (Funk's Extension vs. Grace Jones Mix) –
Grace Jones – [Hypnotic Records]
Feel Up (Danny Tenaglia Remix) – Grace Jones – [Astralwerks ]
Walking In the Rain – Flash And The Pan – [Rdeg]
Sorry – Grace Jones – [Island Records]
Disco Dream – The Mean Machine – [Sugar Hill Records]
Peanut Butter – Compass Point All Stars – [Universal Music Group]
Pull Up To The Bumper – Grace Jones – [Island Records]
Nipple to the Bottle (Long Version) – Grace Jones – [The Island Def Jam Music Group]
Don't Cry – It's Only The Rhythm – Grace Jones – [Manhattan Sounds]
Warm Leatherette – The Normal – [Mute Records]
Hell Dub – Grace Jones – [Wall of Sound]
Slave to the Rhythm – Shirley Bassey – [Decca Music]
Living My Life (7″ Version) – Grace Jones – [The Island Def Jam Music Group]
This Is Life – Grace Jones – [Wall of Sound]
This Is Dub – Grace Jones – [Wall of Sound]
Storm Feat. The Radio Science Orchestra – Grace Jones – [Atlantic]
Sequel 2 – Magnum 38 – [Tigerbass]
My Jamaican Guy (Long Version) – Grace Jones – [The Island Def Jam Music Group]
Sunset Dub – Grace Jones – [Wall of Sound]
Ya Cold Wanna Be Wit Me – UTFO – [Select Records]
Operattack – Grace Jones – [Manhattan Sounds]
Ladies and Gentlemen: Miss Grace Jones – Grace Jones – [Manhattan Sounds]