In Loving Memory of my grandmother, Rhinnie Mae Oliver
Oct 22, 1926 – Feb 20, 2014
My grandmother loved to write. She'd write autobiographical narratives and prayers on napkins, envelopes, receipts – anything. In this era of texting and emailing, I would like to celebrate the intimacy of handwriting and the art of writing for my grandmother.
This mix in particular will be more eclectic than usual with more ambient, rock, and gospel music which my grandmother loved. Hope you enjoy it!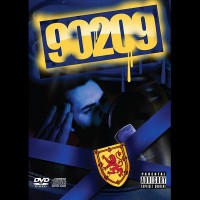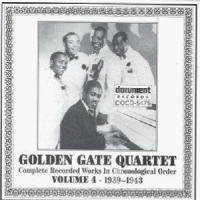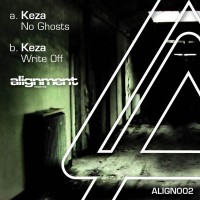 Playlist:
Handwriting On The Wall Part 1 – Elder Charles Beck & Other Artists – [Document Records]
Handwriting On The Wall Part 2 – Elder Charles Beck & Other Artists – [Document Records]
Light Writing – September Collective – [Mosz]
Unfinished Writing – Art Demoir – [Phunctional Loungin]
Write Back To Me – Evo Nuevo – [Soundcloud]
Write Me A Letter Dub – Dennis Brown – [Jackpot]
Write Me a Letter – As If… – [As If]
The Art of Writing- Literary Style and Technique – Morris Schreiber – [Folkways Records]
Write the Future – Naibu – [Alignment Records]
Write Off – Keza – [Alignment Records]
I'm Gonna Sit Right Down And Write Myself A Letter – Lorez Alexandria – [King]
Write Myself a Letter – Gregory Isaacs – [PMI Jet Star]
Write Back – Jovanos – [Soundcloud]
Write Present (Original Mix) – Outwave Project – [Big Blue Records]
Write Your Book (Original Mix) – Francesco Tarantini – [Music Plan Tracks]
Writing on the Wall (Jerome Pacman Remix) – Werner Niedermeier & Gareth Whitehead – [WiN Recordings]
Introduction- Self Expression Through Writing – Morris Schreiber – [Folkways Records]
Hand Writing – Inland Knights – [Drop Music]
I Could Write a Book – Sarah Vaughan – [Filton]
Writing History (Inspiring House Mix) – Cristian Paduraru – [Worldwide Exclusive Records]
Writing On The Tablets (Rodrigo Soria Minimal Deep House Mix – Cristian Paduraru – [2LS 2 Dance]
Inspiration To Write (Jullian Gomes Remix) – Sole Kitchen – [Seasons Limited]
Handwriting – Masato Hatanaka – [Masato Hatanaka]
Inspiration To Write (Main Mix) – Sole Kitchen – [Seasons Limited]
Writing Art – Carlos Pollarky – [Perception Corp]
One Of These Days – Neil Young – [Reprise]
I Write the Songs – Key of Dreams – [OT DJNation]
There's A Hand Writing On The Wall – Blind Joe Taggart – [Document Records]
I'm Gonna Sit Right Down (And Write Myself a Letter) – Frank Sinatra & Count Basie – [Reprise]
Letter to Hermione (feat. Bilal) – Robert Glasper – [Blue Note Records]
Handwriting On The Wall – Golden Gate Jubliee Quartet – [Document Records]
Writing on the Wall – Spike – [Spike Wolters]
Writing – Kora3000 – [Officina Sonora]
Write On feat. Jon T. – LMNO & DJ Babu – [Up Above Records]
Handwriting On the Wall – The Sensational Nightingales – [Malaco Inc.]
I Could Write a Rhyme – Celph Titled, Buckwild – [Dirty Version]
Letter to Hermione feat. Bilal (Robert Glasper and Jewels Remix) – Robert Glasper – [Blue Note Records]
write your name acrosse the sky – pre hu$tle – [Soundcloud]
Handwriting On The Wall – The Staples aka The Staple Singers – [Warner Bros.]
Handwriting (feat. Pacewon & Classified ) – Spesh K – [Independent]
Write Back Soon – Blockhead – [Ninja Tune]
How Eye One the Write Too Think – Oliver Hart – [Rhymesayers Entertainment]
Letter To Hermione – David Bowie – [Virgin]
Light and Writing – Things of Earth – [Things of Earth]
Handwriting РR̩mi Bolduc Р[Effendi Records]
I Could Write a Book – Rae Davis – [Exponential]
Handwriting On The Wall – Heavenly Gospel Singers – [Document Records]